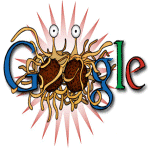 Like me if you are a frequent google user you must have seen that now google is doing some interesting and fun things regularly. We see new "Google Doodles" (those interesting images and graphics that appears on google homepage in place of normal google logo)  more often. Some other fun...
I am switching the blogging platform for this blog from blogger (blogspot) to wordpress. You will find lots of changes to the blog design rather say everything has been changed. I have added a lot of new things to the blog design. Give your feedback about the new blog design.
Seeing Rafael Nadal vs Roger Federer match in Australian open. What I learn fron Roger is to stay technicaly correct and do what you know best and Nadal tells if it is right just go for things you want, even when you see them about impossible to reach.