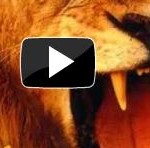 I was seeing a lot of bloggers are making youtube videos to promote their blogs and websites. I thought of doing the same and made my first youtube video. Here you can see the video I made I used windows movie maker to make this video. You can downlowd it from windows live. This tool comes for free...
In my previous post I wrote about using windows livewriter to write to and update blogs. Setting up livewriter to post to blogger blogs is somewhat easy but whet it comes to wordpress blogs when we try to give all the details and try to  set it up sadly it fails. You don't have to worry about...
I have been using windows livewriter to post to this blog and my other blogs for a short time and actually I am loving it. The Best thing I like about using livewriter as blog editing tool is how quickly we can start working on the blog post idea. Big bloggers always give an advice that as soon as you...